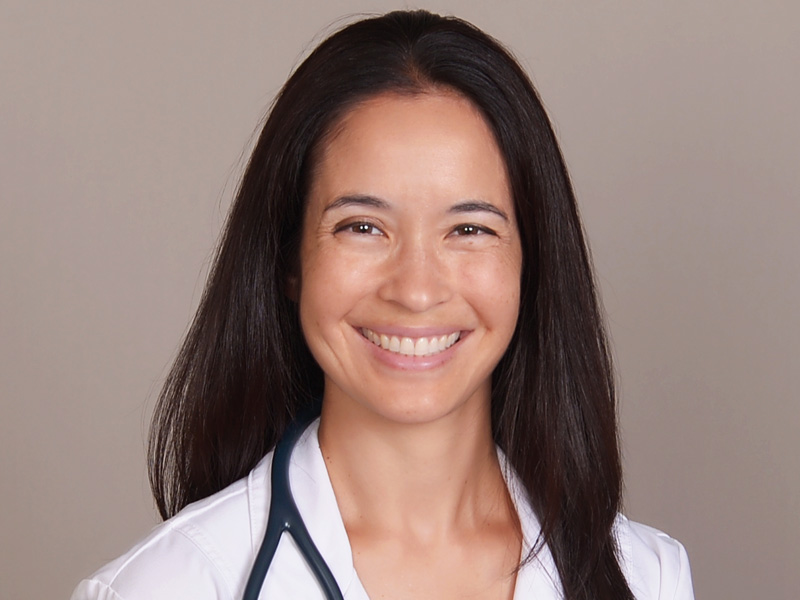 Dr. Mari Waterman is a board-certified cardiologist. She received her veterinary degree from Cornell University College of Veterinary Medicine in 2007. After graduation, she completed two consecutive internships: a rotating small animal internship at VCA Veterinary Specialists of Seattle and a cardiology specialty internship at Animal Surgical and Emergency Center in Los Angeles.
She trained in cardiology as a resident at Virginia-Maryland Regional College of Veterinary Medicine in Blacksburg, Virginia from 2010-2013. Then, she returned to Los Angeles to practice cardiology from 2013-2022. She has lived in the Pacific Northwest, New York state, Virginia, and California. She and her family were excited to relocate to Marin in 2022.
Dr. Waterman provides individualized cardiovascular disease management for her patients. She is excited to work with you and your family vet to give the best medical management for both common and uncommon heart conditions. Cardiology care needs to be a team approach between hospitals and owners to provide comfort for pets. Dr. Waterman does not perform any surgical interventions or breeding evaluation.
When not working, she enjoys baking, reading, hiking, and spending time with her family at home. She has recently discovered audiobooks and uses them to multitask. Her family recently adopted 2 rambunctious kittens and the older lab mix dog has not yet recovered.
Cornell University College of Veterinary Medicine
VCA Veterinary Specialists of Seattle
Animal Surgical and Emergency Center
Cardiology Specialty Internship
Virginia-Maryland Regional College of Veterinary Medicine