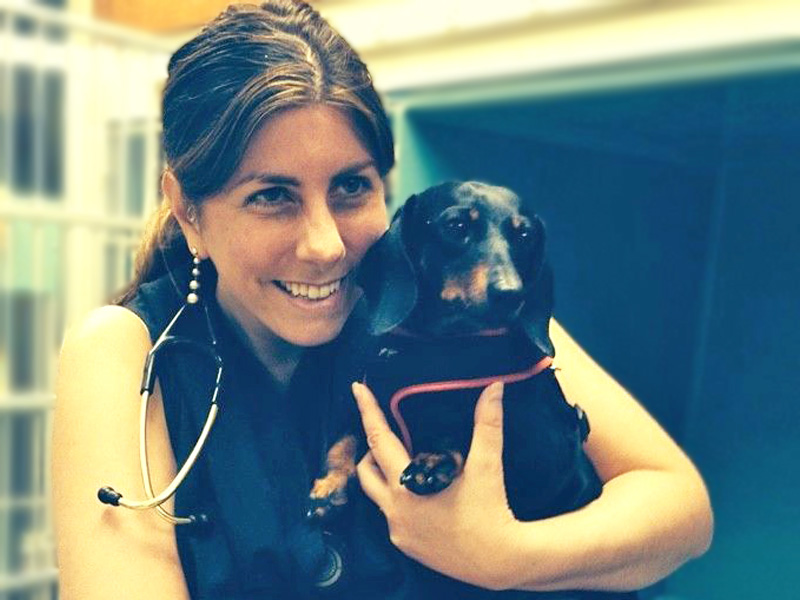 Dr. Brooke Britton is a New York native, growing up on the shores of Long Island. She attended veterinary school at Cornell, and upon graduation in 2007 completed her internship training at Red Bank Veterinary Hospital in New Jersey, one of the top private practice programs in the country. Post-internship, she undertook residency training in Medical Oncology at the University of Pennsylvania, achieving board certification upon completion of her program in 2012, and has predominantly been in clinical practice in New York and the Jersey Shore area since that time.  Dr. Britton previously helmed the Brooklyn and Downtown Manhattan Oncology departments for BluePearl Veterinary Partners in New York City and was active in-house officer training and clinical trials during her 9-year tenure there. She currently serves as the Director of Clinical Development for Veritas Veterinary Partners in addition to continuing her clinical practice and serving as a private consultant.

Dr. Britton has lectured nationally and authored several peer-reviewed articles. She also remains active in her local veterinary community, serving on the board of the NYC Veterinary Medical Association. She has particular interest in hematologic malignancies and the metastatic cascade.

Outside of veterinary medicine, Dr. Britton enjoys training in aerial fitness, exploration of the natural world and travel, and experimental cooking. While her current home base is in Manhattan, New York in a city apartment that she shares with her 'two boys' (her husband, and French Bulldog Niles), she is thrilled at the opportunity to work with the PESCM team in beautiful Marin County and live her best bicoastal life.
Cornell University College of Veterinary Medicine
Red Bank Veterinary Hospital
Rotating Internship in Medicine and Surgery
Red Bank Veterinary Hospital
Oncology Specialty Internship
University of Pennsylvania
Medical Oncology Residency
Diplomate, American College of Veterinary Internal Medicine (Oncology)

Board Certified in Veterinary Medical Oncology